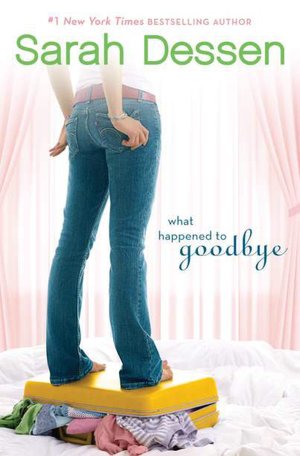 I still rememeber my first introduction to Sarah Dessen. I was in seventh grade, and saw the Quinticential Cool Artsy Girl (TM) reading her book in our art class. This was pre-emo and hipster days, so the fact that she was actually reading a book was pretty significant. The book she was reading happened to be
Dreamland
. As I happened to be a preteen nerd desperate to be liked, I immediately rushed out and bought the book- and promptly fell in love. I don't remember what that girl's name happened to be, but I'm infinately thankful she introduced to Dessen. Back when I used to journal on Livejournal, I followed Dessen's blog religiously. I was estatic whenever a new book would come out, and reread my favorites over and over again.
I hadn't read any of the Dessen books in quite some time when I happened to see her new book on the front page of my library's overdrive site. It happened to be availablem so I immediately swished my way to checkout and on my way I went.
Around 5AM that morning, I finally finished the book.
What Happened to Goodbye
encompassed some of the really great things about Sarah Dessen's work. The main character was relatable (man, can I remember going through changing myself and trying new "personalities" during my teen years), the characters were unique, and the overwhelming crisis was cathartic. It was a super quick read, and great for when you just want to cry for a while.
What I didn't like was that it felt a bit forced. While McLean's character was fleshed out and realistic, her romance wasn't. I just didn't feel as though we got to encounter Dave enough to really invest in him. While he was intriguing, he just didn't get enough face time. The secondary characters were similarly interesting, but not played with enough. I was really interested in seeing how Riley would play into their developing relationship, but she vanished off the face of the earth after a few pages.
While this was a really good YA book, it didn't measure up to the best of Dessen's work. Definitely something I'd recommend to any teenage girl, but with the qualifier to read more of Dessen before making any judgements.
(4/5 stars)